DAWGS philanthropy efforts have touched many lives:
Helping Veterans realize a brighter, better future
Giving a homeless family hope and a new furnished home
Providing opportunities for inner city teenage girls to live happier and healthier lifestyles
Rescuing dogs that have been abandoned
Providing employment opportunities for individuals with developmental disabilities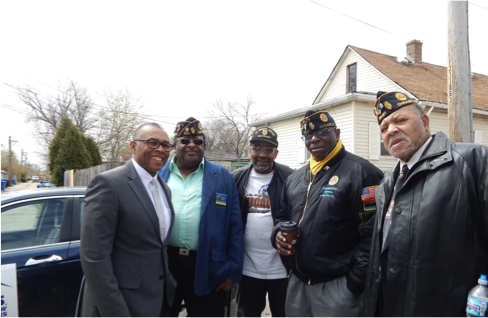 Alderman Brookins (far left) with Commander Hendricks' and the Legion Post Veterans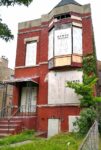 Securing a Piece of Chicago Blues History – DAWGS and Muddy Waters MOJO Museum
DAWGS donated steel security panels to secure the former home of blues legend Muddy Waters. The former residence is being transformed into Muddy Waters MOJO Museum and cultural center. Its mission is to preserve and protect the Muddy Waters legacy, house, and story through educational experiences, music inspiration and community services.
Sponsoring Youth Curb-Ball Tournament – DAWGS and Friends of Parkside
DAWGS sponsored the 2021 Curb-Ball Tournament for the non-profit Friends of Parkside (FOP), based in East Detroit. The organization provides educational and employment-related resources for children through age 17. As a 2021 sponsor for the tournament, DAWGS provided all the t-shirts for participating children and volunteers.
DAWGS Sponsors COVID-Compliant Halloween Event for Detroit Non-Profit Friends of Parkside
DAWGS recently sponsored a non-profit organization, Detroit-based Friends of Parkside's COVID-compliant Halloween event. The celebration included reverse trick-or-treating, a costume contest and prizes for the best Halloween decorated porch.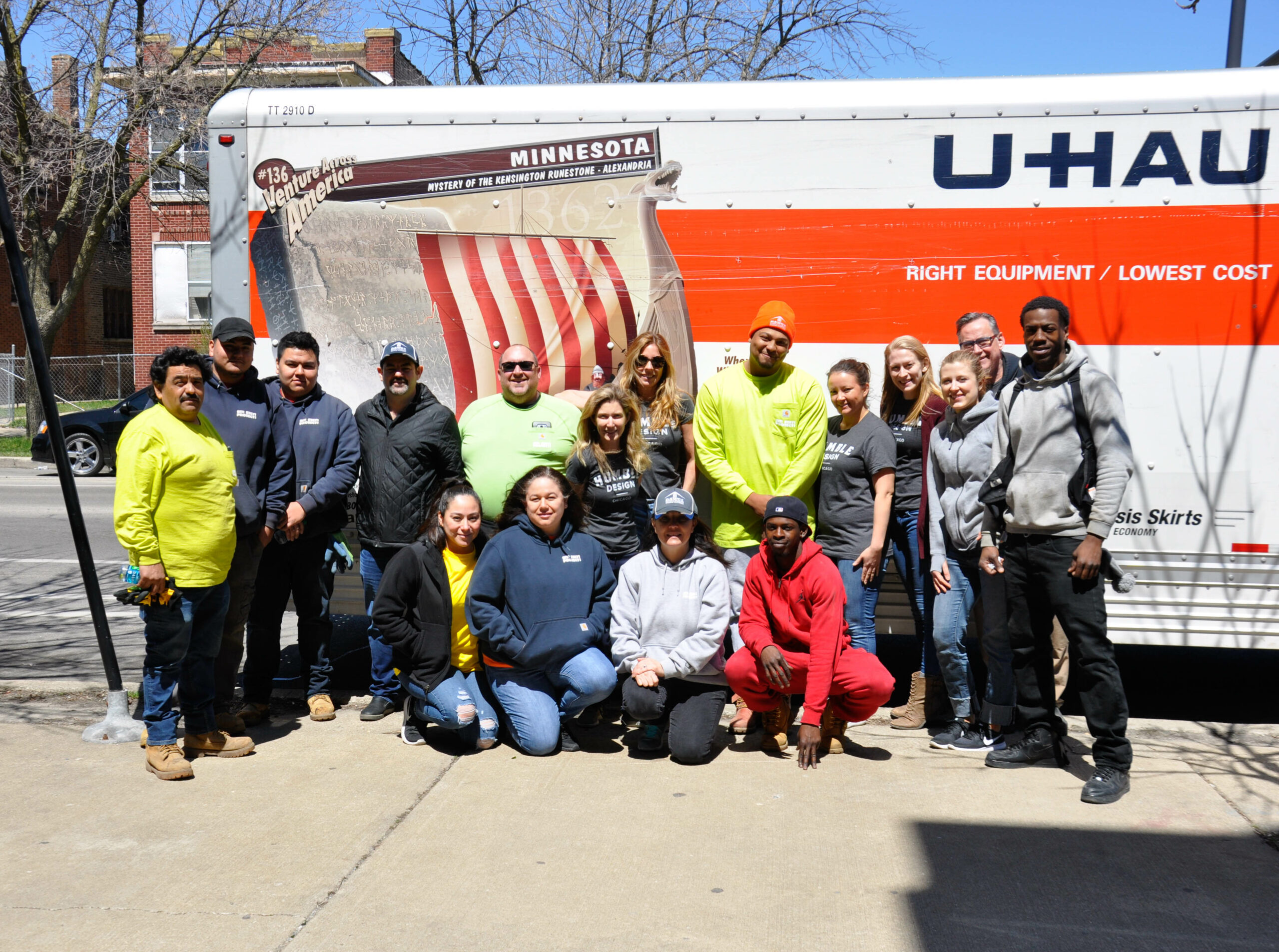 Giving a Family Hope and a Home – DAWGS and Humble Design
DAWGS Day of Service with Humble Design resulted in providing a fully furnished apartment and a new laptop to a deserving mother and her children. A hard working mother, a victim of domestic abuse was able to move out of a shelter and into a safe home for her family.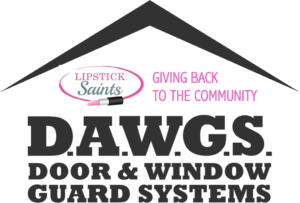 Enriching Inner City Teenage Girls Lives – DAWGS and Lipstick Saints
DAWGS sponsored the Lipstick Saints  annual "No Boys Allowed" workshop. This workshop is a girls empowerment session, centered around the sport of basketball. The event included an inspirational talk from guest speaker Shajaunna Jordan, Owner of the GWGA team, Chicago Breeze.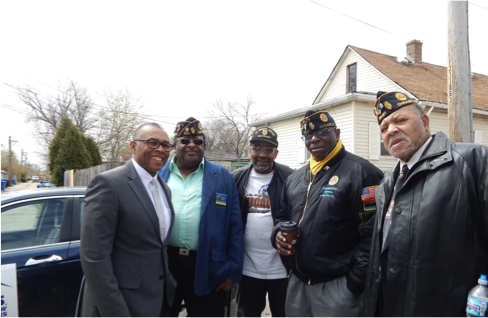 Providing Employment and a New Legion Post for Veterans – DAWGS and Legion Post #2091 
DAWGS has a long history of giving back to those who have served in the US Military. When Chicago's American Legion Post #2091 was in need of a new location, DAWGS donated time and materials to secure the post during the rehabilitation. In addition to the donation, DAWGS hired veterans to work on the project.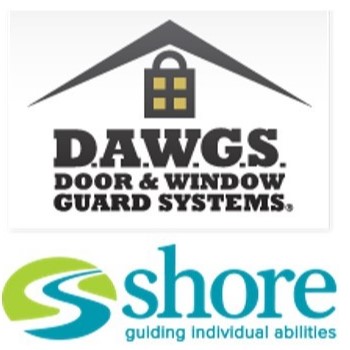 Providing Jobs to Individuals with Developmental Disabilities – DAWGS and Shore Community Services
DAWGS uses Shore Packaging Solutions to sort and re-kit their equipment once it is removed from a property. The relationship has been a win-win for DAWGS and Shore Services. DAWGS receives competitively priced, quality packaging services while Shore is able to provide work for 20 employees through this recurring project.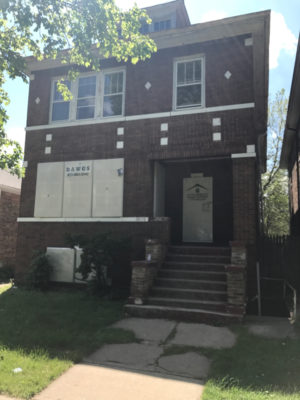 Securing a Better Future for Local Veterans – DAWGS and Lights of Honor International
DAWGS  donated their vacant property security services to a local non-profit Lights of Honor International during the rehabilitation of a property earmarked for veterans in need. Once restored, the property, obtained through the Freddie Mac Home Steps Program, will serve as a new residence for veterans and their families.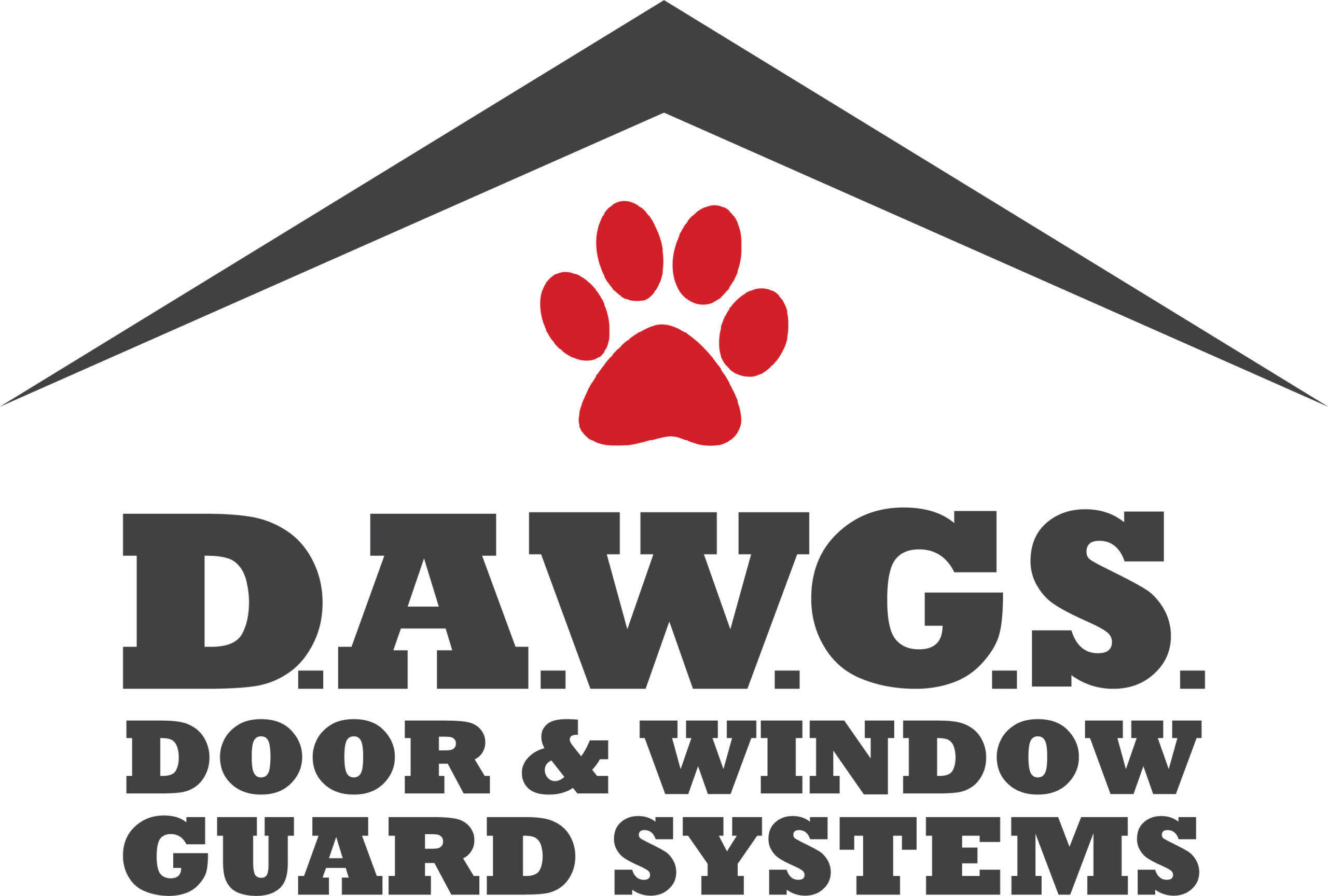 DAWGS Rescuing Dogs
DAWGS doesn't just keep vacant properties secure, they have saved and rescued many dogs while in the field. Paul Schornak, Eastern Regional Manager for DAWGS has himself rescued a total of eight dogs. Some were found roaming the streets or in vacant property he was securing – he managed to coax them into his car and take them to a non-kill animal shelter.