Municipalities
Vacant properties can attract crime and destabilize neighborhoods, leading to a cycle of disinvestment and decay.
Vacant properties also harm city tax revenues, as they often have unpaid taxes and generate minimal taxes due to their low value. They can also lower property values in the surrounding area, further reducing tax revenues.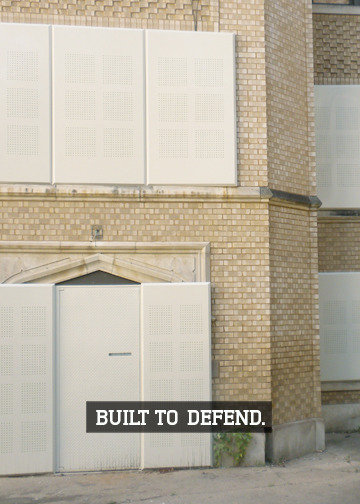 DAWGS Vacant Property Security is working with municipalities proactively to address this issue, supporting housing authorities and property managers as they implement programs to restore stability and enhance neighborhoods.
Revitalizing vacant properties can restore value and increase tax revenue. The problem of vacant properties is self-perpetuating, causing declining property values and discouraging maintenance. To address this, municipalities have created task forces and implemented comprehensive programs with the collaboration of various stakeholders. This collaborative approach has been successful in tackling the vacant property problem.
DAWGS has experience protecting vacant investment properties and working with municipalities across the United States.
With NATIONAL COVERAGE, DAWGS' steel door and window guard solutions come directly from one of our regional distribution centers.
Our Vacant Property Security solutions deters break-ins and many of the other problems associated with vacant property.