Steel Window Guards
The modular design of these window guards allows us to cover windows of practically any size and shape, and with our unique bracing system, we do it without damaging your property. The bracing system that holds these DAWGS in place is only accessible from the inside, and can only be handled by an authorized installation team, quickly and effectively eliminating the threat of intruders.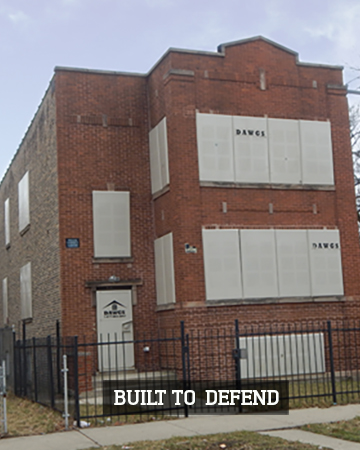 Air Gets In, Intruders Stay Out
DAWGS are reinforced with heavy duty steel, sporting a unique single-piece construction that doesn't crack under pressure. All of our window guards come with aeration holes that let in fresh air and sunlight, and are easy for our teams to insulate so you can heat your property all winter long.
More Information About DAWGS
Click here to contact our rental services department and learn more about your options, or call us at 1-877-88-DAWGS (32947).