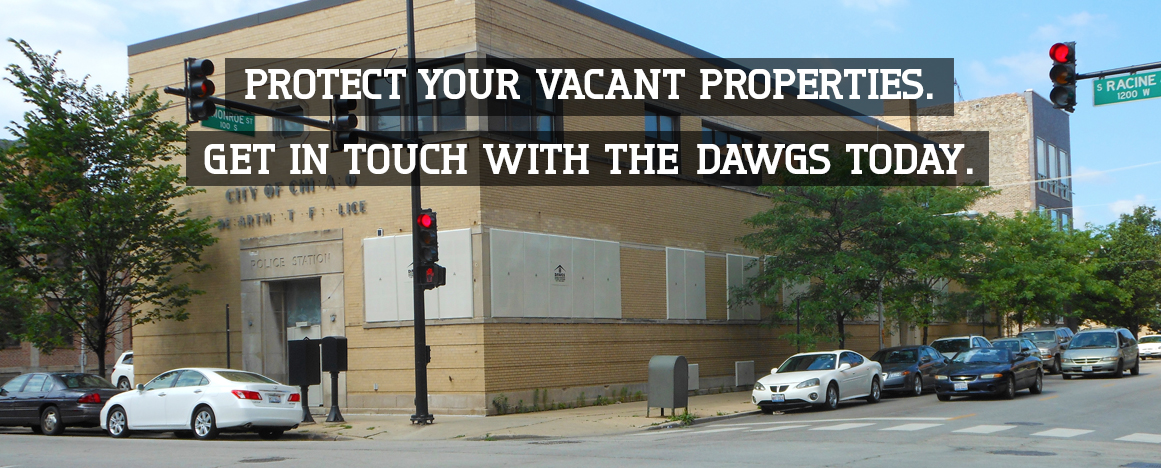 Contact Us
DAWGS Door & Window Guard Systems, Inc.
8770 W Bryn Mawr, Suite 1300
Chicago, IL 60631
Phone: (877) 883-2947
Fax: (877) 300-8661
Email: info@dawgsinc.com
Employment
Ready to work with D.A.W.G.S? We're always interested in qualified candidates for all types of positions.
Email us your resume at jobs@dawgsinc.com to learn about open positions.
DAWGS Locations
For larger projects, DAWGS can provide vacant property security services anywhere in the US, and has successfully secured large locations in multiple states.
California
Connecticut
Delaware
Georgia
Illinois
Indiana
Iowa
Kentucky
Louisiana
Maryland
Massachusetts
Michigan
Missouri
Nevada
New Jersey
New York
Ohio
Pennsylvania
Rhode Island
Tennessee
Virginia
Washington D.C.
Wisconsin
California
Connecticut
Delaware
Illinois
Indiana
Iowa
Kentucky
Louisiana
Maryland
Massachusetts
Michigan
Missouri
Nevada
New Jersey
New York
Ohio
Pennsylvania
Rhode Island
Tennessee
Virginia
Washington D.C.
Wisconsin