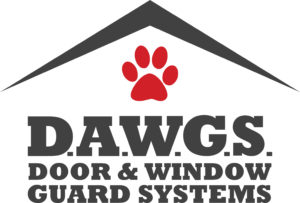 Door and Window Guard Systems (DAWGS) doesn't just keep vacant properties secure, they have saved and rescued dozens of dogs while out in the field installing their steel door and window guards.
Some of the dogs were found roaming the streets near properties DAWGS was securing, others were found inside the vacant properties. The DAWGS employees were able to rescue the dogs and take them to safe no-kill animal shelter. In some cases, the rescued dogs were adopted by the DAWGS employees who saved them.
Two of the dogs rescued were chained up in the backyard of abandoned properties. These poor dogs were just left behind when their owners moved out of the property. If it were not for the DAWGS team's kind actions these dogs most likely would not have survived.
DAWGS followed the story of these two abandoned dogs and learned that they were adopted into good and loving homes. One of the rescued dogs, Roxy is pictured here.
The dog-loving DAWGS team will continue to rescue and save homeless, abandoned, forgotten dogs they encounter on and off the job.