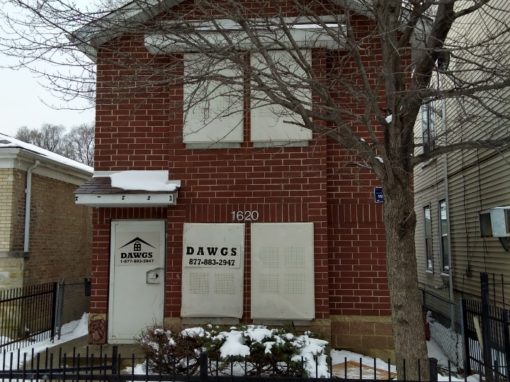 As the temperatures drop, risks to vacant properties rise. It may only be October, but in many parts of the US, snow already blankets the ground. As temperatures continue to fall, vacant properties can become hotspots for squatters, fires, vandalism, and theft.
Now is the time to take the necessary steps to safeguard your vacant property assets with DAWGS steel door and window guards.
Cold weatherproof your vacant properties:
Check with your property insurer to find out if they have any specific cold-weather requirements to keep your property covered.
Drain the water system to prevent pipes from bursting.
Check gutters for trapped water, ice, or other blockages. If unchecked this can cause pipes to shatter
Clean the property to keep pest infestations at bay.
Turn off the utilities such as gas and electricity. This will reduce the risk of a gas leak and deter potential squatters.
Check the roof for damage. Ice and snow can make roof issues worse if not kept in check.
By following these steps, and securing your property with DAWGS, your properties will remain safe during the cold weather months.