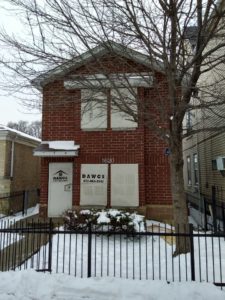 Property security experts at DAWGS warn that extended lockdowns due to COVID-19 could lead to increased risks of vandalism and theft for vacant properties. Brandon Buhai at DAWGS comments, "Stay at home orders and curfews means less people are on the streets in both commercial and residential areas. Quieter neighborhoods and closed businesses provide opportunities for criminals to engage in criminal activities without detection, we've already seen this happen."  
Vacant residential properties, especially new construction or those undergoing rehab are at risk for theft of building materials, re-sellable metals and contractor's tools. Businesses that have been forced to shut down temporarily, permanently or those that are operating with reduced hours due to the pandemic, are also vulnerable to vandalism and looting. Hiring security personnel to protect vacant property can be very costly. Video monitoring is not foolproof, and can easily be bypassed by a motivated criminal. 
DAWGS: Tips to Keep Your Vacant Properties Safe and Secure
DAWGS steel vacant property security solutions provide a physical impenetrable barrier. Each DAWGS steel door guard operates like a bank vault, with a 6-point locking system and a programmable security code. The coded door gives property owners and facility managers complete control over who has access to the premises. DAWGS steel window guards are modular and can be adjusted to fit almost any size opening for residential or commercial buildings.
In addition to securing your property with DAWGS steel door and window guards DAWGS recommends 5 steps to protect vacant properties
Perform regular maintenance: When a property is vacant, especially for an extended period of time, it is crucial that maintenance is performed regularly. Regularly checking on the property will help to spot issues before they become larger problems, such as pipe leaks, or damage caused by weather events.
Practice fire prevention: Make sure the property interior and exterior is free of fire-prone debris, as well as combustible chemicals. Check for faulty fire detection equipment.
Check the plumbing: Water can be among the most costly forms of damage to a structure. Make sure the plumbing is drained before any long period of vacancy. In cold weather, take measures to prevent pipes from bursting.
Leverage light: Set up motion-activated exterior security lights to deter intruders.
Insure vacant properties: Insurance for vacant homes is available for any vacant structure. In some cases, property owners have the ability to cover multiple projects under the same policy. Vacant properties have unique risks that differ from inhabited properties, consult an insurance professional for more information.
Taking these steps can help to keep your property assets protected during the pandemic and beyond.