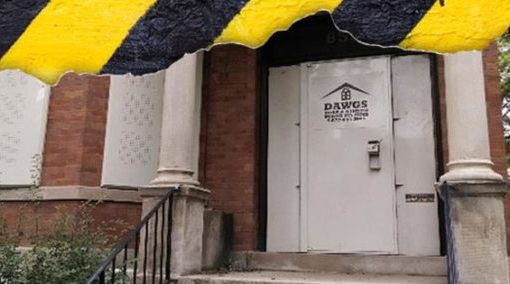 The team at DAWGS has spent more than a decade touting the advantages of steel door and window guards over its plywood counterpart. Not only is steel more cost effective over time, but DAWGS security solutions are rented, not purchased, which makes them reusable and sustainable. 
Steel has also proven to be a superior solution over plywood and other materials when it comes to preventing break-ins, unauthorized occupation and theft in vacant buildings. DAWGS also adds curb appeal to property versus contributing to neighborhood blight as with the use of unsightly plywood. 
The Pandemic Impact
The COVID-19 pandemic has added yet another reason to choose DAWGS steel security solutions to secure your vacant properties — the skyrocketing cost of lumber.
Often positioned as a cost effective option to secure vacant property, this is no longer the case. Rising plywood prices have led to a substantial increase in the cost of board-up. 
According to a recent article in Newsweek, lumber prices in the U.S have once again soared from January 2022 to February 2022. In fact, the instability of cost and supply for many raw materials, including lumber, have been one of the only constants since the pandemic began. 
To this end, the U.S. Labor Department recently published a report revealing that prices for lumber, including plywood, shot up 25.4% in the month of January alone. While there have been peaks and lulls over the past few years, current lumber prices are still roughly three-times more expensive than the average price prior to the pandemic.