Vacant Property Break-Ins Rise as Temperatures Fall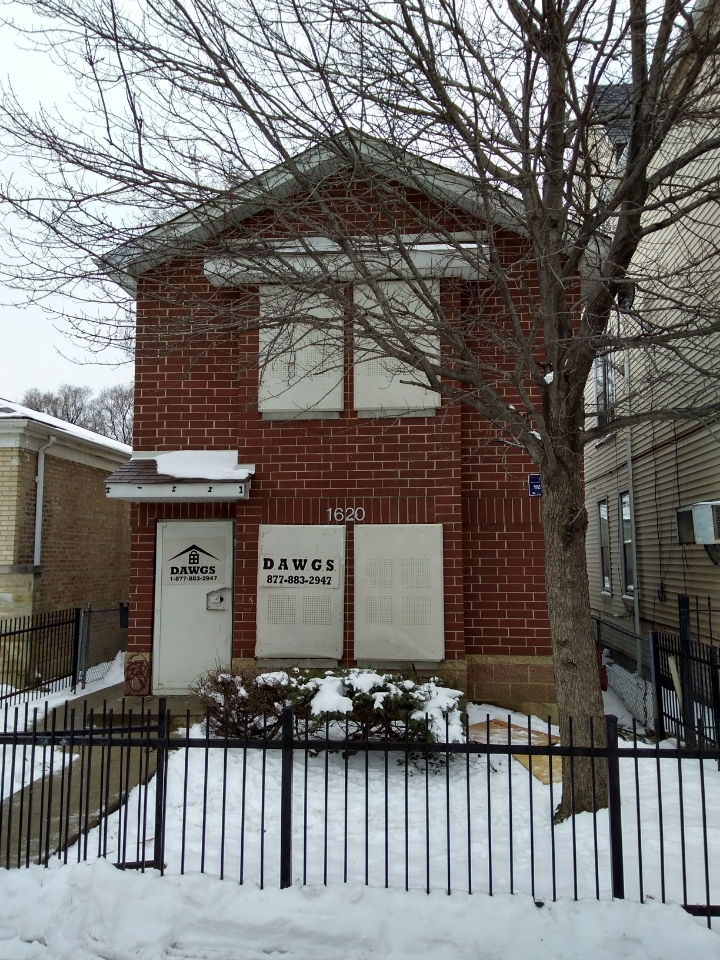 Break-ins are something no one wants to think about happening to them. But home invasions and vacant property break-ins do happen quite frequently. Many property owners think that all they can do is use a security system, but the truth is there are many ways to protect your property. An unsecured vacant property is especially vulnerable to break-ins, squatters, material theft, and a host of criminal activities. These hazards are year-round threats, however, during the winter months, sub-zero temperatures can bring new concerns for unsecured vacant and abandoned properties.
Winter Woes for Vacant Property
More Break-Ins and Squatters: As temperatures plunge, more individuals will seek refuge from the bitter elements in unsecured vacant and abandoned properties.
Increased Risk of Fires: When the mercury drops, the risk of fires in vacant properties rises as squatters increasingly build fires to ward off the cold.
More Criminal Activity: As the rate of uninvited inhabitants in unsecured vacant properties increases in the winter months, so does the rate of crime in abandoned buildings. Drug offenses, violent crimes, and theft of building materials and tools are more prevalent in unsecured vacant properties in freezing temperatures than in mild conditions.
So what is the solution for abandoned houses and other vacant property during the cold winter months? Protect your vacant properties from the winter woes with DAWGS Steel Door and Window Guards. DAWGS provides unmatched security and managed access to the property.
Useful Tips for Vacant Property Security
Do things that will discourage or ward off a break-in. Install motion sensor lights near the garage and all other main doors. That way, someone won't be able to get near the vacant property without tripping a light. Things like timed lights can also be helpful in creating the illusion of people inhabiting your vacant property. Use DAWGS Steel Door to guard any entrances to the vacant property. If you have windows on a ground floor, you may want to consider using Window Guards on them for added deterrence. If you can, set up wireless surveillance cameras or hire a security company so that you can check in on what's going on in and around your property any time you want. Avoid storing any valuable items, tools, or machinery and moving in any expensive appliances until you are ready to move in to or sell your vacant property.
Keep in mind the difference between vacant and unoccupied when determining how to protect your property from break-ins and other vandalism during the winter months. Many vacant and abandoned properties will require long-term protection while owners are rehabbing the interior or exterior or planning their next moves. However, you may also want to consider DAWGS Door and Window Guards for the short-term protection of your unoccupied property during the cold winter months when your property is more vulnerable to break-ins and other crimes.
Extended Trips Away or Moving
If you are taking an extended trip away from your home or other property, you may want to look into more sturdy solutions for preventing break-ins. Vacant properties and homes that are unoccupied, even for a couple of months, can quickly become a target for break-ins and vandalism. If you're away for an extended period of time, or are trying to sell your home but have already moved, it's important to keep the place secured. Installing window security guards as well as a door guard system can help do just that. Without a method to get in easily, many potential criminals will simply pick somewhere else.
During the winter months, falling temperatures and other hazardous weather conditions lead to a rise in break-ins and other criminal activity for unsecured unoccupied homes and other vacant and abandoned properties. You can add security against winter break-ins and crimes and protect your vacant property with DAWGS Steel Door and Window Guards.