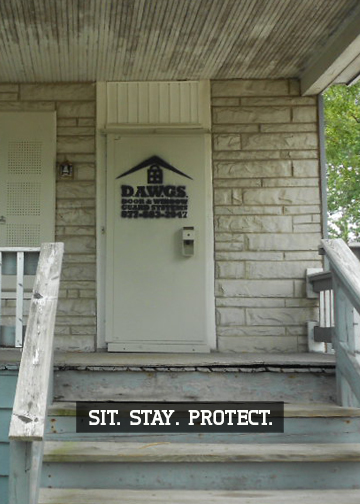 Time is Money – DAWGS Steel Security allows for safe and secure managed access to your properties.
Why Rehabbers can do more projects per year using DAWGS:
No Break Ins – Resulting in faster turnaround times, plus on time, on-budget projects.
No Lock Boxes or Key Management – No need to coordinate keys and lock boxes with contractors and tradesman. DAWGS doors with a built-in 4-digit code solves this problem.
No Stolen Tools and Materials – A secure property means contractors can leave tools and materials in the property in the evening. This reduces the time and cost of the rehab.
No Safety Concerns – Real estate agents sell properties a lot quicker because they feel safe showing the property and are guaranteed reliable access with DAWGS doors. Contractors also feel a lot safer working in a secure property.
About Door and Window Guard Systems
DAWGS (Door And Window Guard Systems) is a full service vacant property security company. Our flexible, fast-response teams install and remove DAWGS equipment to ensure that your property is always secure. DAWGS currently has operations in Illinois, Indiana, Michigan, Ohio, New York, New Jersey, Pennsylvania, Delaware, Maryland, Washington, D.C. and will be expanding into other new markets soon.
If you have a vacant property you need to secure, DAWGS has your solution. Get a Quote Now.