Goodbye 2018, hello 2019! Bisnow spoke with several industry execs, researchers and economists to uncover the major trends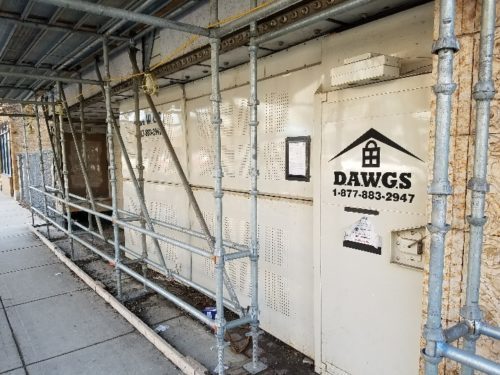 expected to dominate the commercial real estate industry in the coming year. From the rise of opportunity zones to a slowdown in industrial absorption, these are 18 trends experts forecast for 2019.
1. Opportunity Zones Craze To Persist
As investors await finalized guidance from the Department of the Treasury and the IRS regarding the Opportunity Zone program, the hunt is on for assets and investment opportunities in these designated areas that present the strongest upside potential. Investors are lining up to pour billions into Opportunity Zone Funds, with a report from Real Capital Analytics stating there is more than $6 trillion in unrealized capital gains eligible to be deployed into opportunity zones. While the program was created through the passing of the Tax Cuts and Jobs Act last year to drive economic development in underserved communities in exchange for a hefty tax break, research reveals many of the census tracts classified as opportunity zones have already attracted a substantial amount of investment prior to the launch of the new federal program. Critics of the program worry it will accelerate investment in areas already experiencing a surge in development activity, leading to a convergence of investment into burgeoning neighborhoods already in high demand, and a lack of investment in otherwise blighted communities.
2. Industrial Boom To Continue Thanks To High Demand From E-Commerce Players, Though A Few Headwinds May Surface
Industrial real estate demand soared to new heights this year, and CBRE Head of Industrial Research David Egan expects more of the same in 2019. "I think the market has outperformed this year, at least from user activity. There has been a general expectation for a number of years that this can't continue, and it turns out that hasn't been true. We have a massive amount of demand on the market for logistics properties of all types; obviously the Class-A big-bulk warehouses are what get most of the attention, but the demand is very broad-based and extending all the way down to secondary and tertiary markets," he said. "My expectation in 2019 is that we should see more or less of the same dynamic." Net absorption resulting from e-commerce growth is expected to average between 75M SF and 94M SF, same as this year, according to CBRE's 2019 Outlook report, and a lack of new supply has driven vacancy levels down to 4.3%, a historic low. "Based on the demand that we're seeing from the e-commerce sector — as well as from traditional brick-and-mortar retailers that are entering or expanding in the online space — we can fully expect that e-commerce will continue to drive the market next year," Bridge Development Partners President Anthony Pricco said. "This is especially true for infill sites proximate to the major population centers. While the rising costs of land and construction could be viewed as emerging market headwinds, the upside of industrial development is still exceptionally strong, as rents have been appreciating at an even faster pace." Egan told Bisnow he would not be surprised if net absorption tapered off in 2019 due to new supply not keeping pace with robust demand levels. "You can only absorb what's available," he said. "While we expect to see supply-demand relatively in check, those growth metrics will still be positive."
Read full article [Source: www.bisnow.com]